Horseback Adventure in Tusheti and Khevsureti
the Highland Regions Shrouded in Raw Beauty
Tusheti and Khevsureti boast pristine mountainous nature including, alpine meadows, cascading waterfalls, rare flora and fauna, and breathtaking vistas. Amongst nature's bounty you have small hamlets with homes made of stacked slate dotted with medieval towers and fortresses, were locals live very much according to bygone times practicing ancient culinary traditions laced with foraging, brewing, and roasting as well the famous highland soup dumplings.
These two regions are also renown for horse riding and horse races, as well as lovely polyphonic singing accompanied by lutes, accordions and drums,  that sometimes turn into dazzling fiery dances! Here guests can find a harmony between unique ethnic culture preserved amongst mountains of glory.
Day 1: Tbilisi – Omalo
We will drive up the scenic serpentine road from Kakheti to Tusheti, passing herds of sheep, magical green mountains, slopes of rhododendron, and cascading waterfalls.
After reaching Omalo we will stay in a guest house at the foot of Keselo, castle fortress, with stunning views across highland peaks and valleys as we will be introduced to the rustic but delicious Tushetian highland cuisine.
Note: 4X4 Tour. Overnight at the local guesthouse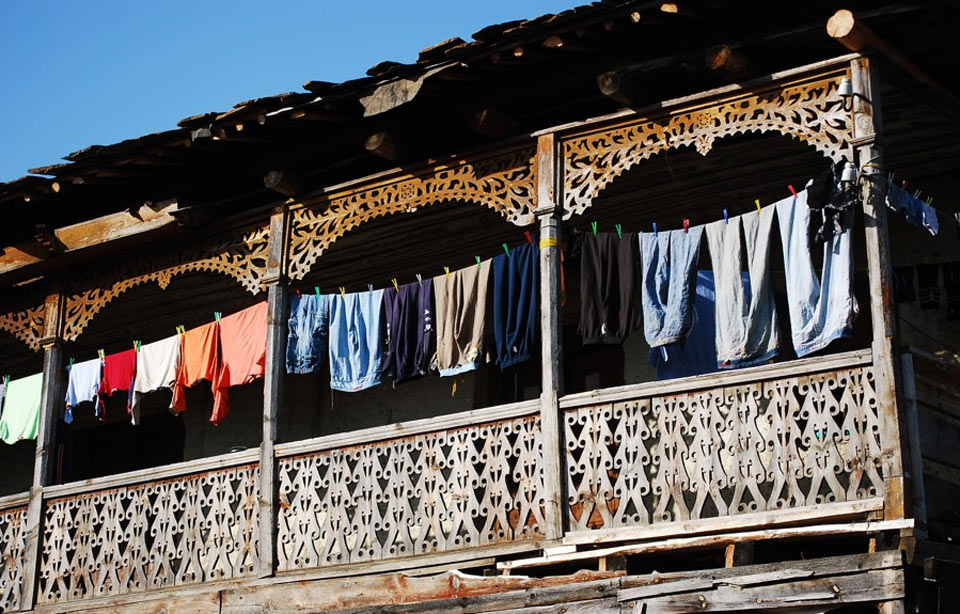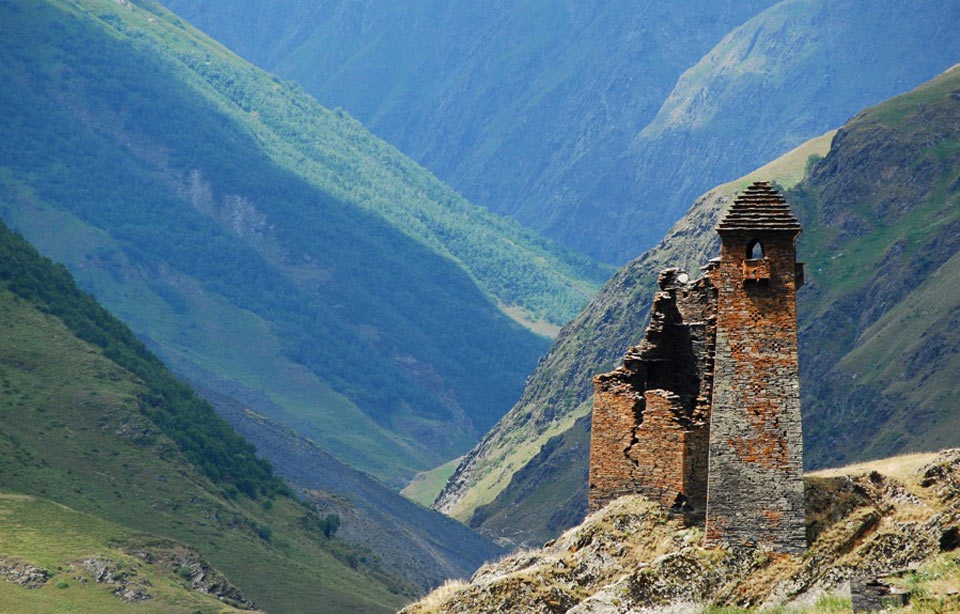 Day 2: Omalo Dartlo.
The next morning we will ride to Dartlo, a medieval village on the slopes of a steep mountain at the fork of two rivers, this village is dotted with ancient towers, made of slate overgrown with time by orange lichens. We will dine on local delicacies and listen to the highland ballads sung with the strumming of a three string lute called the Panduri, and the Garmoni a small accordion like local instrument, before retiring for rest in our guest house.
Note: Distance 23 Km (5 hours horse riding. Overnight at the local guesthouse)
Day 3: Dartlo- Girevi.
On the 3th day we will move on to the beginning of Khevsureti, the sparsely populated village of Girevi, learning from locals about the lore and history of these ancient knightly clans shrouded in glory and mystery.
Note: Distance 20 km (4-5 hours of riding) Overnight in local guesthouse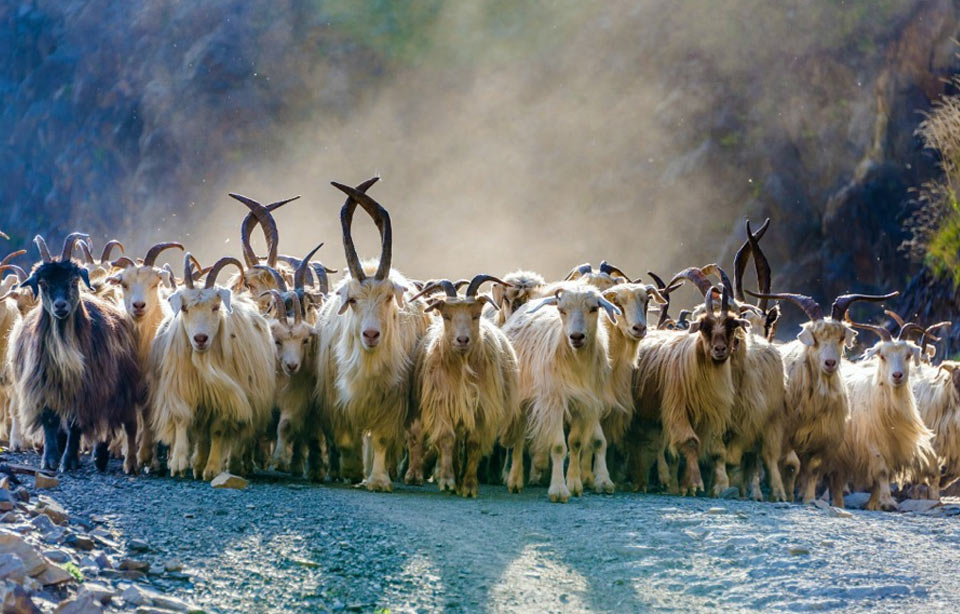 Day 4: Girevi Kvakhidi
On day 4 we will travel to Atsunta, a remote and stoic village where the valleys open up for majestic sightings of raptors and wildlife.
Note: Distance 23 km 4 to 5 hours riding. Overnight at the campsight.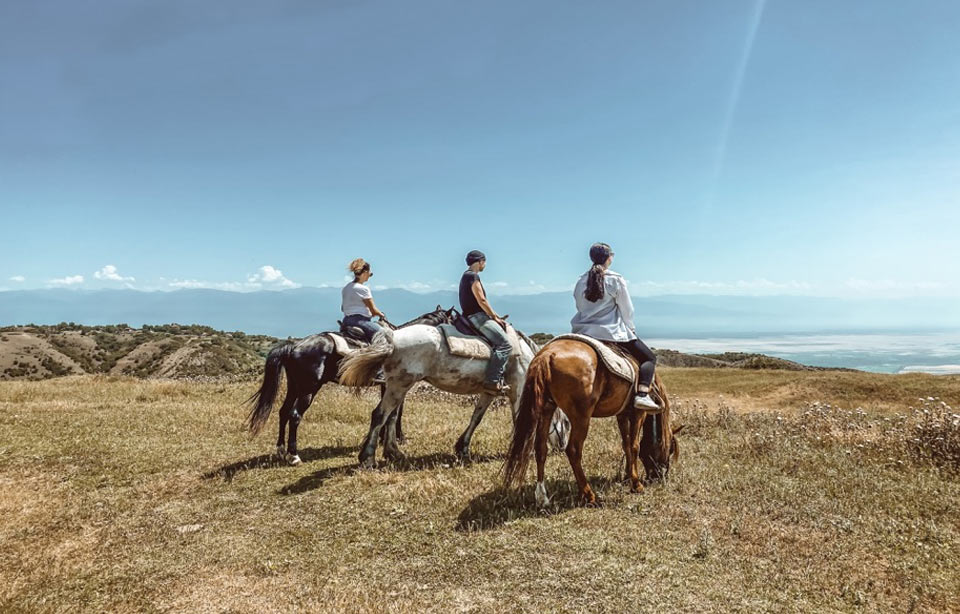 Day 5: Kvakhidi- Ardoti
On day 5 we go from Kvakhidi to Ardoti, if we are lucky, we will learn how to make Khinkali, soup dumplings famous throughout Georgia but having believed originated here, while sipping local fruit brandies and stargazing in the velvet black sky.
Note: Distance 25 km. 6 hours riding. Overnight at local guesthouse
Day 6: Artodi Shatili
Travel to enigmatic highland village also adorned with some of the finest architecture of all Georgian highlands, a village that uniquely in bygone tears was inhabited by Christian Khevsurians (albeit while retaining some pagan traditions), side by side with ethnic North Caucasians that were historically Muslim, they lived together in harmony, and with respect, practicing their own religions while sharing in secular customs. This village is worth exploring as well as learning about its complex and convoluted history. Continue towards Shatili, upon arrival check in the guesthouse.
Note: Distance 26 km 6-7 hours riding time. Overnight in a guesthouse.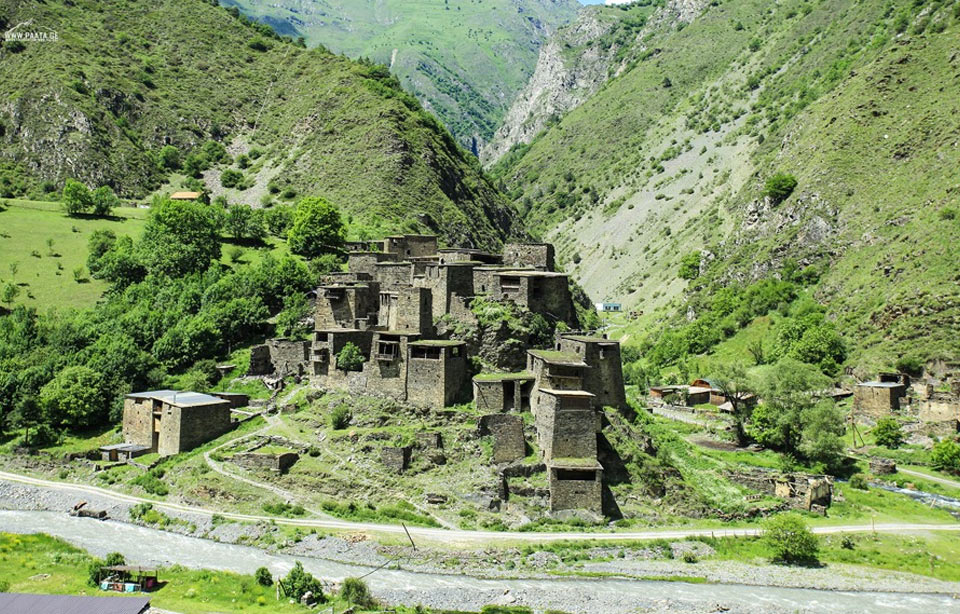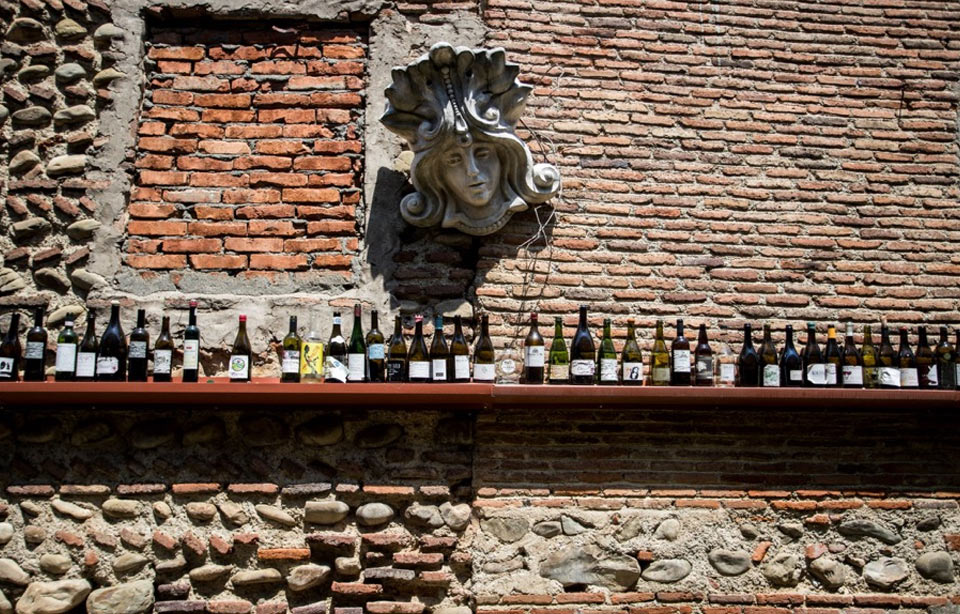 Day 7: Shatili- Tbilisi
Today we will explore fortified hamlet of Shatili, which has been beautifully restored allowing visitors a window through which they can journey through time.
You will be collected by SUVs to descend out of the highlands back to Tbilisi, having a picnic lunch then settle into your hotel rooms, freshen up and have dinner at Poliphonia a fine dinning restaurant focused on seasonal, organic ingredients with a wide range of rare natural wines from all regions of Georgia and abroad.
General Inforamtion and Notes
→ Tusheti area is hard and conditions are basic. The proposed tour of Tusheti is too much specific, involving physical exercises and stay in remote areas. The tour should only be undertaken by those who are physically fit and well. But we are confident that the fascination of the sites and the spectacular sceneries of Tusheti area will more than compensate for the rigorous of the journey.
→ Living Roots reserves the right to change the above itinerary if local conditions make this necessary.
→ Access to Tusheti is available only by 4X4 vehicle, 6X6 vehicle and helicopter.
→ Some parts of the roads are in a very poor condition and this may cause delay or re-scheduling of the itinerary (mountain passes in Tusheti) in case of heavy rainy seasons, avalanches and land- slides.
→ Some days on this tour are spent at high altitude (1800-2300 meters above sea level). The highest point in Tusheti, which will be over-passed reaches 3431 meters above sea level. This is the top of Atsunta Pass. Other days while traveling in Tusheti the altitude will vary from 1600 to 1950 meter above sea level.
→ The tour is not recommended for wheelchairs or those with walking difficulties.
→ Accommodation facilities in the villages of Tusheti are very simple and basic, indoor WC, bathrooms, sometimes limited hot water.
→ The average temperature in July / August for Tusheti – night +8-10C, day +25-35C.
→ Necessary Equipment: Flashlight (highly recommended) ; Comfortable shoes; Warm jackets; Rain coats; Personal medical kit; Sunscreen, a hat & sunglasses;
→ The local people in Tusheti are extremely friendly and hospitable. While traveling in Tusheti it will be nice to bring some gifts from your country: T-shirts (mostly for children); Pens; Caps; Socks; Post cards or brochures.